OSTEOPATHY
The Principles of Osteopathy: Enhancing Health and Well-being
Introduction
Osteopathy is a holistic healthcare approach that focuses on the body's structure and its role in maintaining overall health and well-being. Developed in the late 19th century by Dr. Andrew Taylor Still, osteopathy embraces a set of principles that guide practitioners in assessing, diagnosing, and treating patients. By understanding the interconnectedness of the body's systems, osteopaths aim to restore balance and optimize the body's self-healing mechanisms.
Principles of Osteopathy
The Body is a Unit: Osteopathy recognizes that the body functions as a whole, with each part influencing and being influenced by the others. Instead of focusing solely on the site of pain or symptoms, osteopaths view the body as an integrated unit. By considering the interrelationships between various systems, they aim to identify and address the root causes of dysfunction or disease.
The Body has Inherent Self-Healing Mechanisms: Osteopathy believes in the body's innate ability to heal itself. Osteopaths facilitate this natural healing process by removing barriers that hinder optimal function. By addressing structural imbalances, improving circulation, and reducing restrictions, osteopathic treatment aims to enhance the body's self-regulatory and self-healing mechanisms.
Structure and Function are Interrelated: The structure of the body, including the bones, muscles, ligaments, and organs, is intricately connected to its function. Any alteration in the structure can impact the body's physiological processes and vice versa. Osteopaths evaluate and treat the musculoskeletal system to improve overall function, understanding that optimal structure supports optimal function and vice versa.
Treatment is Individualized: Osteopathy emphasizes personalized care tailored to each patient's unique needs. Osteopaths consider a patient's medical history, lifestyle, and specific symptoms to develop a comprehensive treatment plan. They employ a range of manual techniques, including soft tissue manipulation, joint mobilization, and stretching, to address the underlying causes of dysfunction and promote healing.
Benefits of Osteopathy
Musculoskeletal Conditions: Osteopathy is well-known for its effectiveness in treating a wide range of musculoskeletal conditions such as back pain, neck pain, joint problems, and sports injuries. By addressing imbalances in the musculoskeletal system, osteopaths can alleviate pain, improve joint mobility, and enhance overall function. They may also provide exercises and lifestyle advice to support long-term recovery and prevent future issues.
Pain Management: Osteopathy takes a comprehensive approach to pain management, aiming to identify and treat the root causes of pain rather than solely focusing on symptom relief. By addressing musculoskeletal imbalances, improving circulation, and reducing inflammation, osteopaths can help manage chronic pain conditions such as arthritis, fibromyalgia, and headaches. The holistic nature of osteopathic treatment can also contribute to improved mental and emotional well-being in patients dealing with chronic pain.
Pregnancy and Postnatal Care: Osteopathic treatment can provide significant benefits for pregnant women and new mothers. Osteopaths can help address common musculoskeletal issues during pregnancy, such as back pain and pelvic discomfort, by improving alignment, reducing tension, and supporting optimal function. Additionally, postnatal osteopathic care can aid in the recovery from childbirth, addressing issues like postural imbalances, breastfeeding difficulties, and pelvic floor dysfunction.
Digestive and Respiratory Conditions: Osteopathy recognizes the close relationship between the musculoskeletal system and the digestive and respiratory systems. Osteopathic techniques can help improve digestion by addressing restrictions and imbalances that may contribute to issues such as acid reflux, bloating, and constipation. In respiratory conditions like asthma and chronic obstructive pulmonary disease (COPD), osteopathic treatment can help optimize breathing mechanics, enhance lung function, and improve overall respiratory health.
Conclusion
Osteopathy is a holistic healthcare approach that recognizes the interconnectedness of the body's systems and aims to restore balance and optimal function. By addressing the underlying causes of dysfunction and promoting the body's self-healing mechanisms, osteopathy offers a comprehensive approach to healthcare. From musculoskeletal conditions to pain management, pregnancy care, and digestive and respiratory issues, osteopathy has the potential to provide significant benefits to patients of all ages. If you are considering osteopathic treatment, it is advisable to consult with a qualified and licensed osteopath to receive personalized care that addresses your specific health concerns.
At the Da Vinci Holistic Health Centre we take structural problems seriously and addressing these is part of the Holistic approach that underpins the Centre's successful treatments. We also go beyond osteopathy to a more holistic approach to the treatment of painful spinal issues as well as hyperpronation and Primus Metatarsus Supinatus Foot Type.
Videos to Watch:
Australian Osteopathic Association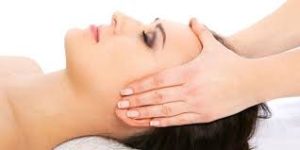 Contact us or book an appointment now.