Orthomolecular Nutrition
Orthomolecular Nutrition: Empowering Health Through Optimal Nutrition
Introduction
In the quest for better health, an increasing number of individuals are turning to alternative approaches that emphasize the power of nutrition. One such approach is orthomolecular nutrition, a holistic discipline that recognizes the importance of providing the body with optimal levels of essential nutrients for achieving and maintaining wellness. Developed by Nobel laureate Linus Pauling in the 1960s, orthomolecular nutrition focuses on the therapeutic potential of vitamins, minerals, and other natural substances in preventing and treating various diseases.
Understanding Orthomolecular Nutrition
Orthomolecular nutrition revolves around the concept of personalized nutrition, tailoring nutrient intake to an individual's specific biochemical needs. It emphasizes the use of high-quality, natural, unprocessed foods and supplements to optimize nutrient levels in the body. The primary goal is to provide the body with the ideal balance of vitamins, minerals, amino acids, fatty acids, and antioxidants required for optimal cellular function.
Benefits of Orthomolecular Nutrition
Mental Health Disorders: Orthomolecular nutrition has shown promising results in the management of mental health disorders such as depression, anxiety, and schizophrenia. Several studies have indicated that certain vitamins and minerals, such as B vitamins, vitamin D, omega-3 fatty acids, and magnesium, play critical roles in maintaining proper brain function and emotional well-being. Supplementation with these nutrients, along with a balanced diet, has been associated with improved symptoms and enhanced mental health outcomes.
Cardiovascular Health: Heart disease remains a leading cause of death worldwide. Orthomolecular nutrition offers potential benefits for cardiovascular health by addressing risk factors such as high blood pressure, elevated cholesterol levels, and inflammation. Nutrients like omega-3 fatty acids, coenzyme Q10, and antioxidants (such as vitamins C and E) have demonstrated cardiovascular protective effects by reducing inflammation, improving blood lipid profiles, and supporting overall heart health.
Immune System Support: A robust immune system is crucial for defending the body against infections and maintaining overall health. Orthomolecular nutrition focuses on optimizing nutrient intake to support immune function. Nutrients like vitamin C, vitamin D, zinc, selenium, and probiotics play vital roles in bolstering immune responses and reducing the risk of infections. These nutrients can be obtained through a nutrient-dense diet or targeted supplementation, especially in individuals with compromised immune systems or increased susceptibility to infections.
Gastrointestinal Disorders: Orthomolecular approaches can benefit individuals with gastrointestinal conditions such as irritable bowel syndrome (IBS), Crohn's disease, and ulcerative colitis. Certain nutrients, such as glutamine, omega-3 fatty acids, and probiotics, have been shown to support gut health, reduce inflammation, and alleviate symptoms associated with these disorders. Additionally, personalized dietary adjustments can help identify and eliminate trigger foods, further improving gut function and overall well-being.
Aging and Cellular Health: As we age, our bodies face increased oxidative stress and reduced cellular function. Orthomolecular nutrition provides tools to combat these age-related challenges. Antioxidants like vitamins C, E, and A, along with minerals such as selenium and zinc, help neutralize free radicals, reducing oxidative damage and supporting healthy aging. Furthermore, specific nutrients like acetyl-l-carnitine and coenzyme Q10 have been shown to support mitochondrial function, which plays a crucial role in cellular energy production and overall vitality.
Conclusion
Orthomolecular nutrition offers a personalized and comprehensive approach to health and disease management. By optimizing nutrient intake and addressing specific biochemical imbalances, it aims to promote wellness and prevent disease development. While more research is needed to further establish the efficacy of orthomolecular approaches, an increasing body of evidence suggests its potential benefits in addressing various health conditions. As with any medical intervention, it is important to consult with a qualified healthcare professional before embarking on an orthomolecular nutrition plan to ensure proper guidance and individualized support.
Dr. Georgiou is a qualified Clinical Nutritionist and a Naturopath.
Videos to Watch:
Aspartame, MSG – Dumbing Down Society
Nutrition and Your Mental Health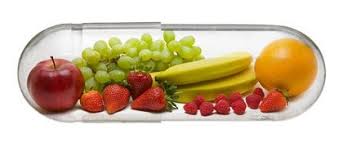 Contact us or book an appointment now.