Hellinger's Soul Healing
Hellinger's Family Constellations: Unveiling the Origins and Soul Healing Benefits
Introduction
Hellinger's Family Constellations, also known as Systemic Constellations or Soul Healing, is a powerful therapeutic approach that aims to bring harmony and healing to individuals and their families. Developed by German psychotherapist Bert Hellinger, this modality explores the deep interconnections within family systems and addresses unresolved issues that can affect emotional well-being.
Origins of Hellinger's Family Constellations
Bert Hellinger developed Family Constellations based on his diverse experiences and deep insights into human psychology and systemic dynamics. He drew inspiration from various sources, including his work as a Catholic priest in South Africa, his involvement in psychoanalysis and group therapies, and his studies of indigenous African tribal rituals and family systems. Hellinger synthesized these influences to create a unique therapeutic approach focused on family systems and soul healing.
Understanding Hellinger's Family Constellations
Systemic Perspective: Hellinger's Family Constellations operate on the belief that families are complex systems with interconnected relationships. The experiences, emotions, and traumas of previous generations can reverberate through the family system and influence the lives of subsequent generations. This approach seeks to uncover and address hidden dynamics, imbalances, and unresolved issues within the family system.
Unconscious Loyalties and Entanglements: Family Constellations acknowledge the existence of unconscious loyalties and entanglements that can impact an individual's emotional well-being. These loyalties often stem from events or traumas that occurred in past generations. By bringing these dynamics to light and acknowledging them, healing and resolution can be facilitated.
Group Constellations: Family Constellations are often conducted in a group setting, although individual sessions are also available. In a group constellation, participants are chosen to represent family members or significant elements of the family system. Through the guided exploration of these representatives' experiences and interactions, hidden dynamics and resolutions can emerge.
Benefits of Hellinger's Family Constellations for Healing the Soul
Resolving Generational Patterns: Family Constellations provide an opportunity to identify and address generational patterns, traumas, and unresolved issues. By bringing awareness to these patterns, individuals can begin to release the burdens they carry and break free from unconscious repetitions, allowing for personal growth and healing.
Restoring Balance and Harmony: The process of Family Constellations seeks to restore balance and harmony within family systems. By acknowledging and honoring each member's place within the system, individuals can find a sense of belonging and acceptance. This can lead to a greater sense of inner peace and improved relationships with family members.
Healing Trauma and Grief: Family Constellations offer a space for the exploration and healing of unresolved trauma and grief. By acknowledging and understanding the impact of past events, individuals can find resolution, release emotional pain, and reclaim their personal power.
Enhancing Self-awareness and Empathy: Participating in Family Constellations can foster self-awareness and empathy. By witnessing the experiences of others within the constellation process, individuals gain insight into the interconnectedness of human experiences. This expanded perspective can promote compassion, understanding, and personal growth.
Facilitating Personal Transformation: Family Constellations have the potential to catalyze profound personal transformation. Through the exploration of family dynamics and the healing of ancestral wounds, individuals can experience greater self-acceptance, clarity of purpose, and the ability to make conscious choices that align with their authentic selves.
Systemic Entanglements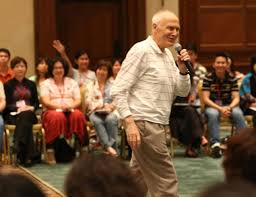 Hellinger called these wounds systemic entanglements – these are traumatic or unresolved issues that had been hidden by the family such as a murder, an abortion or miscarriage, an infidelity, the premature death of a parent or child, incest, a secret related to inheritance issues was some other injustice. Hellinger says these entanglements disturb our lives and manifest in the form of sudden illness or accidents, depression or feelings of isolation, physical and mental illness, and persistent relationship conflicts and dysfunction.
As all systems seek wholeness and balance then often we unwittingly identify with an ancestor's pain or issue and take it on as our own, all we may recreate this ancestor's trauma in our own lives in order to try and heal it. However, the family system can only reach a balance if every person, dead or alive, has a respected place within it. This is what underlines the premise of systemic entanglements where our fate or destiny can become entangled in the fate of the destiny of an ancestor simply because they are part of our family system on a soul level.
Anything that blocks the flow of love through the generations such as someone in the family system being ignored, rejected, exiled, or forgotten, or if the order of the family is disturbed and the child does not take their place in this hierarchy and becomes a parent or the eldest child becomes the youngest, then again this will block the flow of love through the generations.
Opening to Love
By honouring the role and the fate of every family member we can reconnect with our own path and can reclaim our own destiny. This Soul healing work enables us to clear these blockages and systemic entanglements so that love flows freely again. There is nothing that is more powerful as a healer of our wounds than free love. Many indigenous cultures understand on a deep level that in healing the ancestral family soul we ultimately heal ourselves. The Bible talks about the sins of the fathers being visited upon the sons. Many earth-people cultures have a ritual of feeding the dead ancestors and honouring them so that they do not feed on us.
These systemic entanglements from our ancestors can cause serious problems and behaviours in us that inevitably we feel are our own, even though they do not originate within us. This makes it very difficult to heal these problems when they transcend us and go beyond our conscious awareness. In the many Soul healing workshops that I have attended in my own training as a facilitator, it never ceases to amaze me the relief in people when they realize that they're not locked into their own individual traumas that are a result of their own doing.
After a personal constellation, we tend to perceive family members differently and accept them with compassion knowing full well that their wrongdoings are also entanglements of their previous ancestry. Understanding better the roots of their pain and struggle it is much easier to lovingly connect with them.
The Constellation Process
The constellation process takes place in the 'field' which is a safe and confidential circle where the people present have invited their personal divine beings whether they be saints, the Virgin Mary, Mary Magdalene, a holy Mountain, a sacred place, a power animal or any other divine spirit they elicit a deeper meaning from. People usually sit in a circle with the women on one side and the men on the other side in the chronological order of their birth – this 'taking one's place' in the hierarchy of life creates a gentle flow of energy that is soothing and powerful.
When someone is ready to set their constellation by checking with their heart, then they sit next to the facilitator and express what is on their heart. Then the person chooses people from around the group to represent their family members, including themselves, or other entities that may be an important part of their constellation. The client then places these representatives in the field and returns and sits next to the facilitator.
What is truly amazing is that each representative takes on the role of those that they represent – information begins to come through the representatives in a way that affects their feelings, their thoughts, and their actions, often to the surprise of the representatives themselves. If we switch off our brains and our intellect and allow our bodies to tap into emotional intelligence, then it truly is amazing how rich our perceptual capacities become to the point of being able to be the transpersonal organ for another person. It takes no effort other than breathing through our heart, as opposed to our lungs.
Personally, I have been chosen to represent many different family members and have played many different roles. Often, the feelings that you have are so strong that you truly cannot understand where they are coming from. I have often felt strong feelings of love and compassion for people in the field that I knew nothing about only to find out when the consolation was over that the person I was representing really did have a deep affection and loving relationship for this person, who may have been outside the marriage vows. There have been a number of occasions when I have had a deep feeling of wanting to preserve the secret that the family was carrying which eventually comes to light in the constellation.
I have learned to trust these feelings and let them guide me in the field, even though sometimes my intellect tells me that there is no sense in these feelings. I have proven my intellect wrong and my heart and perceptual capacities correct on many occasions.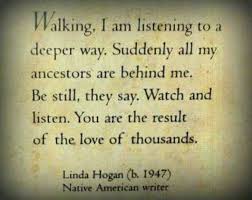 Sometimes, what begins with a simple constellation involving two or three people evolves into a complex labyrinth that may include representatives of the soil of your birth, fate, disease, death, or war. As these 'knowing fields' inform the 'knowing representatives' surprising new perspectives on ourselves and our family history begin to emerge. The facilitator merely guides by asking the representatives how they feel and interpreting the movements to help understand the underlying family dynamics. The facilitator must also be guided by the fields and not by their intellect. In constellations there is no time and space and often logic is not the logic of the soul that is being represented in the field. It is highly recommended that these constellations not be analyzed, as when you begin defining something as meaningful as this you often confine it as well. There is a time when we must completely trust in this timeless dimension called the 'mystery' and let the Soul heal on the deepest level. Constellation Work addresses a variety of issues including:·
Unexplained sadness
Grief, anger, and shame
Addictions and other destructive behaviours
Relationship failures and confusion (with parents, siblings, partners, or children)
Depression and unhappiness
Business failures and money problems
Illnesses and chronic health problems
Organizational confusion
Adoption issues
Loss of direction and purpose
Repeating "accidents"
Conclusion
Hellinger's Family Constellations, or Soul Healing, offers a unique and profound approach to healing the soul by exploring family systems and addressing generational patterns and traumas. With its systemic perspective and emphasis on interconnectedness, this therapeutic modality provides an opportunity for profound personal transformation, the resolution of family dynamics, and the restoration of balance and harmony. As with any therapeutic approach, it is important to seek guidance from trained professionals experienced in Hellinger's Family Constellations to ensure a safe and supportive healing journey.
Dr Georgiou is a qualified Hellinger practitioner having trained with Stephen Victor, facilitator.
Videos to watch:
Hellinger's Talk on Constellation Community 2008
Hellinger Family Constellation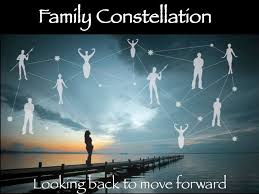 Contact us or book an appointment now.