METABOLIC TYPING DIET
Unlocking Optimal Health with Metabolic Typing: Understanding its Advantages and Applications
Introduction
Metabolic typing is an individualized approach to nutrition and health that recognizes the unique biochemical needs of each person. By understanding an individual's metabolic type, this approach aims to optimize health by providing tailored dietary recommendations and lifestyle strategies.
Understanding Metabolic Typing
Metabolic typing is based on the principle that individuals have distinct metabolic profiles, which influence how their bodies process and utilize nutrients. It recognizes that different people have varying nutritional requirements, and a one-size-fits-all approach may not yield optimal results. Metabolic typing helps identify an individual's metabolic type and provides personalized guidelines for diet, exercise, and lifestyle adjustments.
Advantages of Metabolic Typing:
Personalized Nutrition: One of the key advantages of metabolic typing is the ability to tailor nutrition recommendations to an individual's unique metabolic needs. By understanding how different foods affect an individual's metabolism, metabolic typing helps identify the optimal macronutrient ratios (carbohydrates, proteins, and fats) for each person. This personalized nutrition approach promotes better nutrient absorption, energy production, and overall metabolic balance.
Improved Energy and Vitality: By aligning dietary choices with an individual's metabolic type, metabolic typing aims to enhance energy levels and vitality. When individuals consume foods that are appropriate for their metabolism, their bodies can efficiently convert nutrients into usable energy, leading to increased vitality, improved physical performance, and reduced feelings of fatigue.
Weight Management and Body Composition: Metabolic typing takes into account the relationship between metabolism and body composition. By understanding an individual's metabolic type, recommendations can be tailored to optimize body composition goals, such as weight loss, muscle gain, or weight maintenance. This personalized approach supports individuals in achieving and maintaining their desired body composition more effectively.
Enhanced Digestion and Nutrient Absorption: Different metabolic types have varying digestive capabilities and nutrient absorption capacities. Metabolic typing helps identify specific foods that are most easily digested and assimilated by an individual's body, promoting better digestion and optimal nutrient absorption. This can lead to improved overall health and reduced digestive discomfort.
Prevention and Management of Chronic Conditions: Metabolic typing has the potential to play a role in preventing and managing chronic conditions. By aligning dietary choices with an individual's metabolic needs, it may help address underlying imbalances and support optimal physiological functioning. This personalized approach can contribute to improved blood sugar control, cardiovascular health, hormone balance, and other factors associated with chronic disease prevention.
Long-Term Sustainability: Metabolic typing emphasizes long-term lifestyle changes rather than short-term diets or fads. By focusing on sustainable dietary and lifestyle modifications that align with an individual's metabolic type, this approach promotes adherence and long-term success. It encourages individuals to develop a deeper understanding of their own bodies and make choices that support their unique metabolic needs.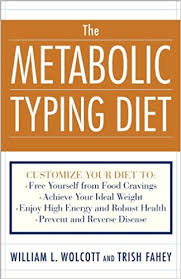 Everyone Has Their Own Unique Metabolic Type
Many people come to my office eating very high-quality nutritious foods and are still quite sick. They haven't touched sugar or junk food in ages and still suffer from many health problems. There are a number of reasons for this, but one of the major physical ones is related to the fact that they are not eating appropriate foods for their metabolic type.
Simple Fuel Analogy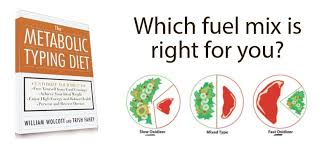 Just as food is fuel for our bodies, petrol is food for our cars. Imagine for a moment that you have pulled into an exclusive petrol station that has secured the highest quality fuel from one of the world's leading refineries … fuel that has been screened carefully and shown to be free of anything that would possibly harm your car's engine.
It would seem reasonable to believe that your car is going to thrive on that high-quality fuel once you put it in your tank. But what if you were driving a diesel-powered vehicle? If that were the case, in a few minutes your car would stop running, and you would have a very expensive repair job ahead of you.
The fact that the car stopped running does not imply that the gas wasn't any good or that your car was defective. It was simply the wrong type of fuel for your car.
Like your car, your body was designed for certain correct types of fuel … that is, a certain correct blend of the right food types. The further you deviate from this ideal, the more health problems are likely. That is why some of the sickest people I see in my practice are those who are "designed" to be eating high-protein foods but have decided to be vegetarians. Conversely, carb types who choose to eat high amounts of meat also don't do very well.
Different Metabolic Types

There are three types of Metabolic Types:
1. PROTEIN TYPE
2. CARBOHYDRATE TYPE
3. MIXED TYPE
Protein types do better on low-carbohydrate, high-protein, and high-fat diets. A typical ratio might be 40 percent protein and 30 percent each of fats and carbohydrates, but the amounts could easily shift to 50 percent fats and as little as 10 percent carbohydrates depending on individual genetic requirements.
Carb types normally feel best when the majority of their food is carbohydrates. However, just as we only have one word for snow while the Eskimos have many more, we only have one word for carbs while there are actually different types. There is a major difference between vegetables and grains and yet they are both referenced as "carbs."
So if you are a Carb Metabolic Type you will require about 60 percent of your food as carbs, 25 percent protein, and 15 percent fat, but this type may need as little as 10 percent fat and as high as 80 percent carbs in exceptional times. If you followed an Atkins Diet you might improve initially but eventually, your system would break down because it required far more carbohydrates.
Once a person attains a normal weight and does not struggle with other insulin-related disorders, it is actually possible to consume some grains and remain perfectly healthy. Carb types actually can do quite well with grains, but remember this is likely to only be about 15 percent of the population at best.
Don't stress out about the percentages; they are only rough guidelines. Even if they needed to be precise, you wouldn't take the time or make the effort to eat exact percentages of foods every single time you ate, especially for the rest of your life.
Additionally, your activity and stress levels will affect and alter the quantity of food, as well as the ratio of proteins, fats, and carbohydrates, you need to feel your best.
Last, there is also a circadian rhythm to account for. Your biochemistry moves through various phases throughout the day. These rhythms involve your hormonal output, your acid/alkaline shifts, your waking/sleeping times, and many other time-based variables. While some people will have a need for the same ratios of protein, fat, and carbs at each meal, others will discover that they need very different ratios at different meals in order to derive optimum energy, well-being, and performance.
Conclusion
Metabolic typing offers a personalized and targeted approach to nutrition and health optimization. By understanding an individual's metabolic type and tailoring dietary recommendations accordingly, metabolic typing promotes improved energy, enhanced digestion, weight management, and overall well-being. It recognizes the importance of individual biochemical uniqueness and provides strategies to align lifestyle choices with optimal metabolic functioning. When combined with professional guidance and a comprehensive approach to health, metabolic typing has the potential to empower individuals to make informed decisions and achieve long-lasting health improvements.
Dr Georgiou is a certified Metabolic Typing Consultant as well as a clinical nutritionist and naturopath.
Videos to Watch:
Metabolic Typing with Bill Wolcott
Metabolic Typing Diet Book Review
Contact us or book an appointment now.