Autonomic Response Testing (ART)
Unlocking Insights with Autonomic Response Testing: Enhancing Disease Process Understanding
Introduction
Autonomic Response Testing (ART) is a diagnostic method that focuses on the autonomic nervous system's responses to assess the body's health status. By leveraging biofeedback mechanisms and subtle energy interactions, ART provides valuable information about the body's physiological imbalances and potential disease processes. This article explores the application and significance of Autonomic Response Testing in understanding disease and optimizing treatment outcomes.
Understanding Autonomic Response Testing (ART)
Autonomic Response Testing is a non-invasive diagnostic technique developed by Dr. Dietrich Klinghardt. It involves assessing changes in the autonomic nervous system, which regulates involuntary bodily functions, in response to various stimuli. ART aims to uncover hidden stressors, imbalances, and energetic disturbances that may contribute to the development and progression of disease.
The Application of Autonomic Response Testing:
Energetic Assessment: ART employs specific testing methods to identify stressors and imbalances in the body. These methods often involve the use of muscle testing, wherein the practitioner applies gentle pressure to assess the muscle's strength or weakness as a response to stimuli. By observing changes in muscle response, ART practitioners gain insights into the body's energetic imbalances.
Identifying Stressors: Autonomic Response Testing helps identify stressors that may affect an individual's health. These stressors can range from environmental factors like toxins, allergens, and electromagnetic fields to emotional or psychological stress. ART enables the practitioner to identify stressors that may be burdening the body's natural healing processes.
Organ and System Assessment: Through Autonomic Response Testing, practitioners can evaluate the function and energetic imbalances within specific organs and systems. By applying specific stimuli or substances related to different organs or systems, practitioners observe changes in the autonomic nervous system's response. This information can guide the understanding of potential underlying imbalances and disease processes.
Treatment Optimization: Autonomic Response Testing can aid in treatment optimization by guiding the selection of interventions. Once stressors and imbalances are identified, ART provides insights into appropriate treatment approaches, including nutritional support, detoxification protocols, lifestyle modifications, and targeted therapies. This personalized approach optimizes treatment outcomes and supports the body's self-healing mechanisms.
The Information Provided by Autonomic Response Testing:
Energetic Imbalances: ART reveals energetic imbalances in the body, indicating areas of stress or dysfunction. These imbalances may occur in organs, systems, meridians, or energy pathways. By identifying these imbalances, practitioners gain insights into potential areas of focus for promoting health and healing.
Hidden Stressors: Autonomic Response Testing brings to light hidden stressors that may be affecting the body's equilibrium. These stressors can include environmental toxins, food sensitivities, infections, emotional stress, or imbalances in the body's energy flow. Identifying and addressing these stressors can facilitate the restoration of balance and overall well-being.
Treatment Prioritization: ART helps prioritize treatment interventions based on the body's responses. By observing the autonomic nervous system's reactions, practitioners can determine which stressors or imbalances should be addressed first to support the body's healing process. This prioritization allows for a targeted and efficient approach to treatment planning.
Individualized Care: Autonomic Response Testing promotes individualized care by recognizing that each person's health journey is unique. By tailoring treatment strategies based on the body's responses, ART supports a personalized approach to healthcare, optimizing outcomes and promoting patient satisfaction.
There are many issues that can cause the Autonomic Nervous System to block or not function properly. Most are included in this group:
Jewelry including glasses, watches, and beepers
Food Allergies
Psychological Issues
Spiritual Issues
Dehydration
Nutritional Deficiencies
Heavy Metals
Infections
Geopathic Fields
Electromagnetic Stress
Synthetic clothing, underwire bras, cell phones, pagers
Malocclusion
Structural Problems
Scars
Reverse Organ Spin
Solvents, pesticides, herbicides
Toxic Nerve Ganglia
Man-made prosthesis
Visual Issues
Conclusion
Autonomic Response Testing offers valuable insights into the body's energetic imbalances, hidden stressors, and potential disease processes. By assessing the autonomic nervous system's responses to various stimuli, ART provides practitioners with information crucial for understanding the underlying causes of disease and optimizing treatment outcomes. As a non-invasive and patient-centered approach, Autonomic Response Testing has the potential to enhance the understanding of disease processes, guide treatment planning, and empower individuals on their journey toward improved health and well-being. Collaboration with trained ART practitioners and healthcare professionals is essential to leverage this diagnostic method effectively and integrate it into comprehensive care strategies.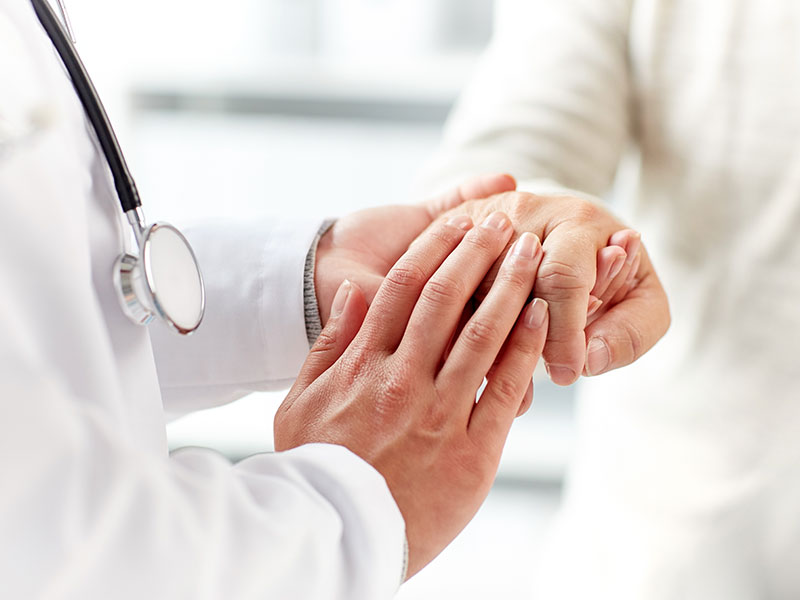 Contact us or book an appointment now.