Medical and Wellness Tourism in Cyprus
Cyprus, the third largest island in the Mediterranean is tucked away in the eastern most corner of the Mediterranean Sea. An island republic of spectacular beauty with sandy beaches enclosed by rugged cliffs, cool cedar forests, scented orange groves and gentle meadows blanketed in wild flowers.
HISTORY AND CULTURE
A sophisticated country, whose nine-thousand-year cultural legacy infuses East and West – a historic island where modern travellers retrace the footsteps of figures as diverse as St. Paul, Alexander the Great and Leonardo Da Vinci. And a romantic island, once Anthony's gift to Cleopatra and where, according to mythology, the goddess Aphrodite first emerged from the sea.
GASTRONOMIC DELIGHTS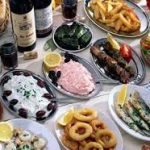 In Cyprus, one can share a "Meze" – a table laden with up to thirty "little" culinary delicacies – with friendly locals in a charming stone village. Witness artisan crafts made according to ancient traditions. Wind surf, sail, snorkel and even snow-ski in the most cosmopolitan resorts. Luxuriate in five- and four-star hotels, or while away your time in quaint village inns. There are truly worlds to discover in this eminently accessible island, where the service is extraordinary and the people (often English-speaking!) are as warm as the Mediterranean sun.
The whims of history have endowed Cyprus with an incomparably rich heritage, making it a world-renowned destination for anyone interested in art, history, and culture. Stone Age ruins, Greek temples, Roman theatres, Venetian structures and Byzantine churches cover the island. Golden icons, colourful frescoes and archaic statuary are among the artefacts that will captivate you, taking you back centuries.
Modern cultural interests abound as well. The museums of Cyprus feature the expressive works of late 20th century artists. Theatres present contemporary drama and elegant concerts – often under the stars in ancient Amphitheatres such as Limassol's Kourion Theatre.
Gourmets appreciate another legacy of Cyprus' many-layered history. The Greek, Venetian, British, and Near East cultures have all lent their hand in creating a cuisine unlike any other. Almost every port and mountain village has a speciality: whether it is a variety of the renowned Cypriot wine, a special goat cheese, or a uniquely prepared lamb dish, new sensations await even the most urbane palate.
SHOPPING
Inveterate shoppers, too, have much to celebrate. Stroll through the glittering jewellery stores, handicraft centres and local boutiques. Delicately woven Cypriot lace, hand-turned pottery, and regional paintings and sculptures are among the souvenirs and gifts travellers most often bring home.
ENTERTAINMENT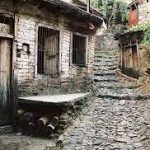 For outdoor enthusiasts, there are the Troodos Mountains, a rugged region that hikers, campers, and nature-watchers call paradise. In spring, the range is a dazzling carpet of wildflowers (as is all of Cyprus, home to myriad blossoming plants – over one hundred species found solely on the island). In spring, summer and fall, there are walking trails and panoramic vistas for all to enjoy. And in winter, skiers enjoy the mountain ski resorts of the Troodos region.
When the thoughts of some turn to bed, night owls begin to plan their evenings. Cyprus is famed for hospitality that knows no hours; taverns, night clubs, bars, and discos that draw international crowds can be found in every major town. For those who love a good party but don't want to stay up all night, there are wine festivals, Carnival revelry, village fairs and many other island celebrations.
Families enjoy the wide variety of activities the island holds for both adults and children. Couples find themselves happily alone on empty beaches or wandering through quiet villages. Singles and youthful travellers come for fast-paced fun and conviviality. It's easy to see why Cyprus has become a magnet in itself as well as a natural stopping-off point on trips to Israel, Jordan, Egypt, and Greece.
Rich in history yet replete with modern amenities, relaxing and effortless yet full of surprises, Cyprus is irresistible to everyone. And has been for 9,000 years.
Here are some images from is Island of Aphrodite, the island of Cyprus in the Mediterranean – enjoy!
Contact us or book an appointment now.